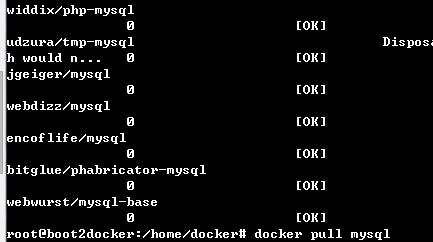 Many mysql images were found, so when installing, which one did you download?
And where are these images stored in the host? How to know the corresponding position?
Edit 1:
There are many things in the/var/lib/doc/aufs/diff directory. I don't know what they are. there are only two images. why are there so many things in the directory?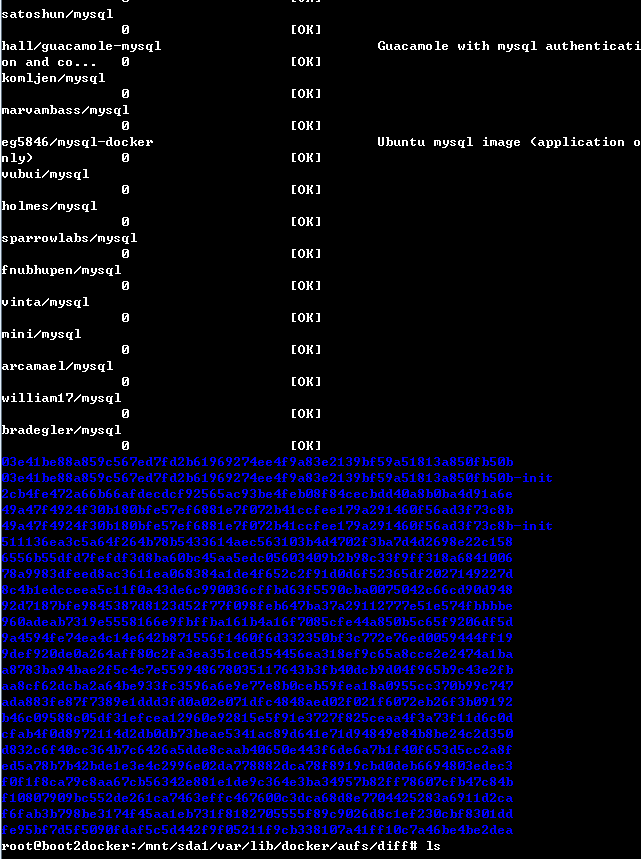 Edit 2:
Mirrored in a virtual disk? However, the installed virtualbox cannot bring up the interface. How to find the location of the virtual disk?


Mysql Official Warehouse Address

Boot2doc is in/var/lib/docker/aufs/diffThere is an image id corresponding folder under the path. guess the location is this

There are so many things that should be many layer.